Stonechat Bothy
8
Tel: 07749471439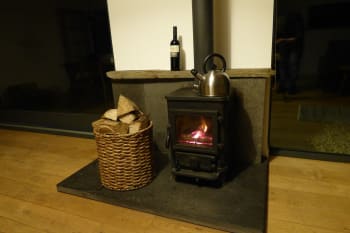 Availability
There are no rooms available at Stonechat Bothy
for these dates.
Please try other dates or select a
different property
.
cottages

Max:
Facilities
Garden For Residents' Use
Wi-Fi
Policies
Check In: Between 16:00 and 21:00
Check Out: Between 6:00 and 10:30
Wi-fi: Wireless internet is available and is free of charge.
Smoking: There is no smoking permitted anywhere within the property.
Parking: Parking for all guests is available on site and is free of charge.


Children: All guests must be 18 or over, no children are allowed.
Pets: Pets are not allowed.
Groups: No stag and hen groups.
Average
4.9
out of 5
79 reviews
100% recommend
Reviews
7th January 2023:

Stonechat Bothy was our home for a week over New Year 2022. The bothy is absolutely perfect for a stay on Skye. It's warm, comfortable, cosy, well equipped, clean and perfectly located. Laura and Phil were the perfect hosts. They gave us our space and privacy but were at the other end of an email for anything we needed (including recommendations and help with check in/check out). They also left us some fresh kale and a jar of their homemade chutney! We can't recommend the property enough. It's the ideal cosy getaway: perfect for getting out and about on Skye, but also for cosying up and watching the stunning view out of the windows. We will be back!
Tips:
The closest decent walk is the Point of Sleat and is absolutely stunning. The drive from the bothy is beautiful and the view of the coast from the cliffs is worth the huff and puff getting up the hill! We used the route on the Isle of Skye website: https://www.isleofskye.com/skye-guide/top-ten-skye-walks In fact we did four or five of the top ten walks and they were all excellent.
Would Recommend: Yes
29th October 2022:

Would Recommend: Yes
10th October 2022:

Amazing house with amazing views. Can't wait to come again next year
Tips:
Do everything you can. Take a trip to Applecross for a day.
Would Recommend: Yes
9th September 2022:

The location in pure nature, the wonderful house with it's well planned facilities, the breathtaking views, the beauty of the Isle of Skye - all just magnificent.
Tips:
Just enjoy this loveley place and the conviniences of Stonechat Bothy. You will love it!
Would Recommend: Yes
21st August 2022:

Would Recommend: Yes
15th August 2022:

Would Recommend: Yes
6th August 2022:

Lovely modern accommodations in an absolutely stunning location. Laura and Phil were fantastic hosts. We had a great week here and would highly recommend!
Would Recommend: Yes
7th July 2022:

We had the most amazing time staying at the stonechat bothy. It was wonderful base for our day hikes around the island and Laura gave us some great tips of where to go locally. The Bothy itself was cozy and expansive looking over the landscape. It is a beautifully secluded spot and we would have been happy just to spend the whole day there. We had the absolute best time and will be coming back in the future.
Tips:
We loved the Ord loop that Laura suggested to us. Our biggest tip is to wake up early if you want to go to more popular locations. The sun rises at 4:00- so you can have a nice morning drive and miss the crowds and have the whole afternoon to chill. Birch in Potree is great!
Would Recommend: Yes
3rd July 2022:

One of our favourite places to stay!
Tips:
Relax! Make sure to explore the Sleat Peninsula- so much quieter than other parts of Skye and right on your doorstep.
Would Recommend: Yes
20th June 2022:

Would Recommend: Yes
12th June 2022:

Perfect accommodation for a truly relaxing break , everything was in the Bothy as described and lots of extra's to make it easy to self cater , condiments , tea, washing powder and all cleaning equipment. Hosts keep in touch and offer their local produce but allow privacy , there if needed which was really good. Difficult to describe the way the environment helps you to unwind. Comfy bed a great choice to get away and wind down .Provided lots of maps , walks and books about nature in the bothy which I enjoyed.
Tips:
We mainly self catered , had lunch out at the Shed and a place in Uig all quite basic but freshly made and good service. Did some of the walks from the little book 40 Walks …find it in the Bothy in Armadale, Portree and Aird of Sleat all short , very pleasant . Did treat ourselves to a meal at Kinloch Lodge , mixed feelings about it really enjoyed parts of the meal but not so impressed I would return let's say an experience. It's just a stunning place even when the weather turns less favourable will be returning !
Would Recommend: Yes
5th June 2022:

A peaceful idyllic retreat on a beautiful Wildlife Croft near Drumfearn. Only a short drive from Bradford but feels like you are in your own remote space! The Bothy is comfy, modern and well equipped with a view to die for. Laura and Phil are friendly hosts and have thought of everything you need for a relaxing holiday. Wood burner for chilly nights and a fire pit for evenings watching the birds, bats and summer skies. Fully recommend - we've already rebooked for 2023! Thank you :)
Tips:
Stay local and away from the more touristy parts of Skye for a relaxing break. The 'Ord loop', Armadale and the Elgol road all in the south of the island are quieter places to visit with stunning views
Would Recommend: Yes
31st May 2022:

If you want to feel like you are in the middle of nowhere, Stonechat Bothy is the perfect place for you. The views across Skye and further afield to the Knoyedarts are excellent. Despite feeling remote, the bothy is not far away from good stuff on Skye. All of our dealings with Laura were great, and we got the impression she really cared about the experience people have when staying at the Bothy.
Tips:
There is so much to do in Skye, so don't try and do too much. Rushing around all the main sights won't do the island justice. Would really suggest hiking up some hills away from the crowds, but consider hiring a guide if you've never been up Scottish mountains. We had some lovely chats with the people that work in the community owned An Crùbh - and the food and views are good too. Kylerhea was another favourite place - if the main otter hide is busy, walk on further down the track for more excellent viewpoints and possible places to see otters.
Would Recommend: Yes
Owner Response:
Thank you for leaving this lovely review - we hope you come back! thank you for being such great guests.
18th May 2022:

A beautiful home from home, there is nothing we would change. The location is perfect, peaceful and relaxing.
Would Recommend: Yes
10th April 2022:

Just a lovely space to spend some time. I loved the feeling of being there and watching the sun rise over the Croft (or the rain set in as the case often was!) Hosts are excellent and helpful.
Tips:
Given location of the Bothy, my recommendation is to explore Sleat Peninsula and also spend time out towards Elgol either on the various walks on offer (Prince Charlie's Cave, Blaven, Camasunary Bay, Loch Coruisk and/or Sgurr Na Stri) or watching the sun set over the Cuillins!
Would Recommend: Yes
Owner Response:
Thank you for leaving us a lovely review and for choosing Stonechat Bothy for your stay on Skye.
19th December 2021:

It was everything I had hoped for. I liked that Phil and Laura were always available via email yet remained hidden and discreet; a big part of the cabin's charm is its remoteness. I loved the little human touches like fresh eggs on arrival. The whole experience went beautifully smoothly. The welcome pack was formidable and perfectly sufficient. Although Laura apologised for having been rushed and not being certain about having remembered all her chores when preparing the cabin, it seemed impeccably clean and welcoming. Eleven out of ten!
Tips:
They will find their own respective ways, and have a fine time doing it.
Would Recommend: Yes
5th December 2021:

We had the loveliest stay on our honeymoon. The bothy was amazing - spacious, clean, in a gorgeous location and fully equipped with everything that you would need for your stay. We particularly loved lighting the fire while watching out the huge windows as the storm raged and the snow fell outside. We slept perfectly every night - the bed was so comfortable and we'd forgotten what it was like to sleep in silence and in darkness! Popping outside at night was a real treat as well, with such a magical sky above. Thanks for a great stay and we hope to return soon - perhaps at a different time of year to appreciate the bothy and the landscapes in different light.
Would Recommend: Yes
17th October 2021:

Fantastic place to stay and owners very friendly and welcoming, and a good source of local knowledge. Thoroughly recommend.
Would Recommend: Yes
9th August 2021:

Very friendly and helpful. Great to know that we could text about any issues. Booking was easy. We would like to return and will definitely recommend Stonechat Bothy to friends
Tips:
We were disappointed by the Kinloch lodge as it was V expensive for the quality etc but lots of other interesting places to eat on Sleat. Visting the west coast villages of Sleat was wonderful and so peaceful. Taking the Gleneg ferry back to the mainland was a real treat
Would Recommend: Yes
17th July 2021:

A beautiful house in an amazing location. Laura and Phil are happy to help with requests, tips for local trips etc.
Would Recommend: Yes
14th June 2021:

Laura & Phil made us feel very welcome and at home. A beautiful bothy in a stunning location. It's the second time we've stayed. We even had a tour of the croft. Would highly recommend!
Would Recommend: Yes
25th May 2021:

We had an amazing time at Stonechat Bothy. It was the perfect place to stay on our week long trip to Skye and in a great location to visit all corners of the island. Highly recommended.
Tips:
Make sure you have a car and plenty of food and you're good to go!
Would Recommend: Yes
12th April 2020:

Would Recommend: Yes
20th March 2020:

I had a wonderful stay at the Bothy. It was comfortable and relaxing. I loved the style of the place too. It let the outdoors in. I could watch the rain and snow and enjoy the drama without actually being exposed to the elements directly. I enjoyed the wood stove on the day that I went hiking up to Old Man Storr and got soaked and frozen.
Would Recommend: Yes
29th February 2020:

This was our second stay and everything was just as lovely as we remembered from our first visit. The bothy is modern and very well equipped yet very cosy with a lovely ambience. The weather was a bit wild at times, but it doesn't matter - sitting in the bothy with the log burner going, just watching the weather do its thing outside and the effect on the landscape is great entertainment. It's a place you want to go back to again and again - it's extremely relaxing and must look and feel different in every season. Thank you to Laura and Phil for being such lovely hosts and for sharing this wonderful place.
Tips:
A bit further on down the main road (A851) is An Crubh ('The Hub'), a community hall with café, shop and post office, which is a really useful facility. It's not open every day, so check their website for opening hours. Also on this visit we discovered a café in Dunvegan called 'Jann's Cakes', which, as well as the great cakes, also has delicious soups and meals. Very few places were open in the area at that time of year, so it felt like a bit of an oasis.
Would Recommend: Yes
Owner Response:
Dear Joanna and Peter, Thank you for taking the time to leave us a lovely review. It has made our day - thank you again for being fantastic guests, Laura and Phil
18th February 2020:

Bothy is the perfect remote escape, with stunning views and a varied and diverse landscape. Great design, lovely warm and cosy!
Would Recommend: Yes
Owner Response:
Thank you for being great guests!
2nd February 2020:

Very thoughtful and conscientious hosts that cared about our experience during our stay and made us feel very welcome. Lovely space in a great location to relax and enjoy.
Tips:
Torhabaig distillery, coral beach at Dunvegan , point of sleat walk, staffin bay
Would Recommend: Yes
Owner Response:
Thank you so much for being great guests and taking the time to leave us a lovely review - very much appreciated!
7th November 2019:

The Bothy is a really nice cozy place to stay & we felt at home when we arrived.
Tips:
Hiking to the old man of storr (early in the morning that you can enjoy the view alone) Fairy pool are nice to see, but very overcrowded even we we there in off season
Would Recommend: Yes
Owner Response:
Thank you for taking the time to leave us a review and for being fantastic guests!
3rd November 2019:

The perfect place to get away from it all, with the comforts of home. A hidden gem.
Would Recommend: Yes
Owner Response:
Thank you for being great guests and taking the time to leave us a lovely review, Laura and Phil
15th October 2019:

Would Recommend: Yes
4th October 2019:

Fantastic accommodation in perfect peace and tranquility
Would Recommend: Yes
Owner Response:
Thank you for being a fantastic guest!
25th September 2019:

Loved the seclusion. Really clean and everything we needed was there. Thanks for a great stay
Would Recommend: Yes
Owner Response:
Thank you for a lovely review and being great guests :)
18th August 2019:

Such a beautiful location our stay was exceeded our expectations! Thank you
Would Recommend: Yes
Owner Response:
Thank you for choosing us, and for taking the time to leave us a review Laura and Phil
28th July 2019:

We loved the bothy. It was our first stop on our honeymoon journey. We will be back.
Tips:
We loved creelers seafood restaurant
Would Recommend: Yes
24th July 2019:

Laura and Phil are so helpful from the get go. The cottage is absolutely beautiful and has all the amenities needed whilst staying there. A beautiful place and beautiful cottage well worth a visit for a few days.
Tips:
Few good places in Armadale to eat. Make sure you take clothing for all weathers as it can change so quickly.
Would Recommend: Yes
21st July 2019:

The hosts were in contact regularly before and after our stay providing information and ensuring all was okay. We could not fault them.
Tips:
Sleat is a lovely part of Skye, yet visited less often which is good because it's quieter. We took the boat from Elgol - the Misty isle - to climb mountains but would be a lovely boat trip. We seems seals and dolphins. We travelled up to Stein to the Loch Bay restaurant - brilliant but book ahead. Also spent the afternoon on Raasay which was great. However the Bothy itself is ideal for relaxing so a day spent there is recommended.
Would Recommend: Yes
11th July 2019:

Amazing spot to stay on Skye, very quiet and beautiful views. Laura and Phil are fab hosts - if you need them they are available. Can't wait to stay again
Tips:
Creelers just outside of Broadford is amazing for seafood - doesn't look like much from outside but once your in you will want to go again
Would Recommend: Yes
Owner Response:
Thank you for writing us a lovely review! We hope to see you again x
5th July 2019:

splendid isolation for 2 - true 'get away'!
Would Recommend: Yes
25th June 2019:

Really lovely and secluded location, perfect place to explore from and hide from the rain!
Would Recommend: Yes
10th June 2019:

It was amazing!
Would Recommend: Yes
Owner Response:
Thank you Dorothy for being lovely guests :)
9th June 2019:

Laura is communicative, professional and very friendly. Stonechat is wonderful - as all other guests testify - and I simply can't recommend enough.
Tips:
Yes - stay as long as you can as three nights simply aren't enough! Kinloch Lodge and The Three Chimneys are wonderful if you're feeling flush. Take the Glenelg ferry to the mainland as an alternative to the bridge and stop at the otter hide en route. Dunvegan Castle is superb. Take the Misty Isle Boat from Elgol to the heart of the Cuillin.
Would Recommend: Yes
Owner Response:
Thank you Trelawny for taking the time to leave us a review. We really appreciate your kind words - it makes our day! Thanks for being great guests :)
30th March 2019:

We really loved it.
Would Recommend: Yes
23rd March 2019:

I went to Stonechat Bothy for a special birthday and it was more than I expected! Beautiful house, beautiful location and beautiful quietness. Exactly what I wanted. Laura was incredibly friendly and did over and above what we expected. I cannot wait to return (which we certainly will be doing very soon)
Would Recommend: Yes
Owner Response:
Thank you for being wonderful guests :) x
19th March 2019:

Lovely stay! Thank you... under floor heating was fab.
Tips:
Be prepared to drive long distances... leave super early to enjoy your day, take plenty of waterproof gear :)
Would Recommend: Yes
Owner Response:
Thank you for choosing us and for leaving a lovely review x
5th January 2019:

Thank you for a wonderful stay! We had the best time exploring Skye & already want to come back again!
Would Recommend: Yes
17th December 2018:

We had a lovely stay at Stonechat Bothy. Beautiful location and accommodation had everything we needed and more. I have already recommended to friends who are planning to visit Skye next year!
Would Recommend: Yes
Owner Response:
Thank you so much for your review. We are giving the Bothy a lot of love over the next few weeks for our guests in 2019!
3rd December 2018:

Would Recommend: Yes
10th October 2018:

Thank you so much again for such a lovely stay!!! You are truly great hosts!!
Would Recommend: Yes
6th October 2018:

Super private location; lovely contemporary property well appointed and not cluttered. Beautiful view and very quiet Comfotable sofas and bed; well quipped kitchen Underfloor heating worked well and if needed woodburner available.
Tips:
Boradford has a well stocked COOP and fuel Otters to be seen around Irishmans Point at Broadford. We went to Scorry Breac restaurant at Portree- highly recommended
Would Recommend: Yes
25th September 2018:

Stonechat Bothy was a wonderful base for our honeymoon on Skye. We will definitely be back.
Would Recommend: Yes
25th September 2018:

Beautiful house in a beautiful and remote spot. The outside space was also full of amazing flowers and trees. We had everything we needed including some lovely duck eggs supplied by Laura & Phil. Didn't want to leave!
Tips:
Kinloch Lodge was amazing for a special lunch as was the lovely walk around Kinloch forest (we saw a golden eagle). The Sleat peninsula is lovely and quiet and less touristy than the rest of the island with lots of bays and places to stop and look at the views.
Would Recommend: Yes
15th September 2018:

Friendly, relaxing, quiet and comfortable getaway with an excellent standard of accomodation. Good range of facilities for a rainy day as well as sunny. Lovely views and good location with lots in easy reach yet a sense of seclusion and complete privacy. So peaceful, an excellent place to recharge and from where further exploration of beautiful skye is easy with useful info and ideas supplied.
Tips:
The community hub An Crubh is great for coffee or lunch as is the Eilean Iarmain. Enjoyed the Gallery An Talla and Maggie Zerafa pottery is beautiful. Isle of Skye:40 coast & Country walks by Paul & Helen Webster has some great walks , many we've tried and enjoyed them all so far. Also being a decorator, my husband, had to try the Isle of Skye paint company in Portree and has become a fan of their product so if you have some decorating diy when you get home its worth a look!
Would Recommend: Yes
5th September 2018:

We had a wonderfully relaxing say at the bothy, its secluded and feels very secure with an magnificent view! We loved curling up on the large sofa with a glass of wine and just watching the world go by. Located on the south of skye the bothy is really easy to find just off the main A road. Laura and Phil were brilliant hosts ensuring our stay was just right. We would definitely like to come back and would definitely recommend (have already) to friends and family.
Tips:
We loved the Ord loop road, stopping numerous times to pop out and wander a mile or so from the car. Castle ruins on a cliff, a brilliant day out! We also made a reservation at The Three Chimneys, it was a wonderful experience and a great way to sample the local produce would recommend but not a budget friendly option.
Would Recommend: Yes
15th August 2018:

The best place we stayed during our entire road trip around Scotland. Amazing bothy, perfect views.
Tips:
Spend time in the bothy admiring the beautiful views with some wine!
Would Recommend: Yes
7th August 2018:

Would Recommend: Yes
27th July 2018:

Lovely stay, for future it might be good to have some store cupboard ingredients such as oil for cooking.
Tips:
Armandale castle is good for a mild walk and the three chimneys for dinner, but book in advance.
Would Recommend: Yes
Owner Response:
Thank you for this feedback :) We have now added oil for cooking in the kitchen alongside the salt and pepper :) We hope this is helpful for future guests. Laura
21st July 2018:

Stonechat Bothy is an enchanting home more fit for a fairy tale than reality. The location and views are unreal - the landscape changes every minute, and the variety of plant and wildlife seems endless. Laura and Phil, the hosts, are incredibly hospitable and lovely. The home itself is so beautiful - clean, modern, spacious, with every detail considered. The worst part was having to leave this bucolic haven.
Tips:
There are endless walks and so many beautiful places on Skye - it's difficult to do everything you think you should. The best recommendation may be to pour yourself a nice drink, sit in the living room of the lovely house and watch the incredible landscape of greens, mountains, birds, and sky.
Would Recommend: Yes
25th June 2018:

Laura, you and Phil make great hosts, it was a joy to stay in Stonechat Bothy as it was so well equipped and set in a lovely quiet area.
Tips:
Check out the 'green' walks book in the Bothy, do some of them they are well worth the effort! Also the Sleat Loop Road drive is an absolute must as is the drive to Elgol.
Would Recommend: Yes
11th June 2018:

Website details are entirely accurate. Beautiful setting, wonderful building, nature on your door step. Provides tranquillity and access to the quietest area of Skye. Laura was available and very helpful with advice but we saw nothing from the bothy window except a good selection of birds and flowers and the ever changing view across to Knoidart.
Tips:
The new local community hub An Crubh- shop, cafe, and post office, is a great resource 5 mins drive away. Various restaurants cafes and pubs samples were all excellent. Loads of info in the visitors book. Access to the best of Skye, walking, beaches, wildlife.
Would Recommend: Yes
29th May 2018:

Our stay was a pleasure even before we checked in. From booking Laura and Phil have been so helpful and friendly, helping us out with recommendations for things to do once we arrive and recommending the best places to see wildlife. They always greeted us with a smile and we couldn't have asked for better hosts. The Bothy itself is absolutely gorgeous, from the décor to the breath-taking view down the valley to the mountains. We had everything we could possibly need for a comfortable and memorable stay, including lots of books full of walks and wildlife ID tips.
Tips:
If you want to visit the Fairy Pools, continue down the road past the car park and crush of vehicles until you reach a hostel. Park up and head for the river and waterfall right across from it. You'll see the same stunning water and mountains but with no crowds at all. Tormore Forest is a fab place to spot eagles and is so quiet. It's a little stark but worth a drive for eagle sightings. It's right next to Armadale, too, so you can pair the drive with a trip to the pier to see the seals, or the Point of Sleat walk. Enjoy a walk on the croft and head up behind the Bothy to admire the sunset from up high. Laura and Phil will tell you the route.
Would Recommend: Yes
5th May 2018:

Great place to relax
Would Recommend: Yes
26th April 2018:

One of the best cottages we've ever stayed in. It is spacious but cosy and the lovely owners have thought of everything to make the stay comfortable and relaxing. Just chilling out on the sofa taking in the amazing view through the window would be enough, but getting out and about is easy due to the convenient location on Skye. It's also peaceful and secluded without being remote. Perfect!
Tips:
There's so much we love about Skye that it's hard to single anything out, but the drive over to Ord and along the road to Tokavaig and Tarskavaig, with views back over to the Cuillins, is a great one. Also recommend Elgol and Isleornsay in that vicinity; further north, on a fine day, a drive up the A855 from Portree will give you beautiful views of the mainland. We had an excellent meal at the Red Skye Restaurant on the main road at Breakish, only a 10-15 mins drive away from the bothy. Try Three Chimneys at Colbost for a special treat!
Would Recommend: Yes
15th April 2018:

Wonderful return visit to this beautiful place. Excellent location for visiting the area but all the peace of the countryside and a view to die for. Very well-appointed property, just perfect for a couple. A real little gem of a place with the loveliest of hosts. Can't recommend highly enough.
Tips:
Avoid the usual tourist traps and just go exploring.
Would Recommend: Yes
10th January 2018:

We cannot speak highly enough about Stonechat Bothy and the hosts, Laura & Phil. Everything was perfect, from the beautiful surroundings to the tastefully decorated and well equipped bothy itself, to the amazing landscape in which it is situated, (and also to the plentiful supply of fresh duck eggs!!) Thank you for providing the perfect hideaway for our New Year adventure.
Would Recommend: Yes
14th November 2017:

Probably the most chill place i've ever stayed, felt at home straight away. Perfectly designed for stunning views, peace and relaxation. The owners are lovely and their communication is excellent, we even got an email from them to let us know about the northern lights one evening. This really is a secluded and incredibly beautiful location. 5 mins from shops etc, we only had to leave to get some supplies once and there are so many lovely walks near by. The sofa is literally the most comfy sofa ever made. Kitchen, Bathroom, Bedroom, Mattress, Fire etc all on point, can't be faulted. Nothing better than being in the bothy with the rain on looking out onto the mountains with the cosy fire crackling away in the background... perfection. We will be back.
Tips:
We had a quiet one, so only really went exploring 2 of the 5 days, to the Dark Skye viewpoint / forrest which was just lovely in early November, so crisp and clean, and also Ardasar briefly, some lovely wee shops there along with some incredible viewpoints over to the mainland. I'll definitely be coming back.
Would Recommend: Yes
14th October 2017:

Our second visit, this place is cosy and unique. We enjoyed the location, walking up through the gate and onto the hill, walking down by the shore and admiring the views.
Would Recommend: Yes
1st October 2017:

We really enjoyed our stay and the bothy was perfect for us. Lovely, modern and very comfortable. Great views of beautiful Skye from the comfort of the living space through fantastic picture windows. Laura was lovely and helpful and we couldn't ask for anything more.
Tips:
We loved the bothy because it was quiet and peaceful and looking out of the window provided most of the excitement we were looking for. Also really good food, shop and community facilities at the nearby An Crubh.
Would Recommend: Yes
29th August 2017:

Stonechat Bothy is one in a million, we were absolutely blown away by the time we had there and not only because of the beauty of Skye but also because of the location of the the bothy and the house itself. It is lovely and light and although remote (which is what we wanted), has all the modcons you would need for a holiday (wifi, washing machine etc.) Laura was also a great host and always on hand to answer any queries we had. For pure relaxation - book here!
Tips:
-The bothy is a 5-10 min drive to the nearest village where you'll find a Co-op for any food shopping you need to do. -We had a fantastic lunch at Kinloch Lodge - a 2 min drive from the bothy. It is an old hunting lodge that now has a michelin star restaurant. -Make sure you bring proper hiking gear with you - the hikes on Skye aren't for sissys!
Would Recommend: Yes
16th July 2017:

Would Recommend: Yes
11th June 2017:

Warm, friendly and helpful.
Tips:
Good food at The Claymore a restaurant in Broadford A recently opened community venture, An Crubh, good for lunch, which is not too far on the road to Armadale. Also good lunch at Deli Gasta Misty Isle boat trip across Loch Coruisk for scenery and bottle-nosed dolphin.
Would Recommend: Yes
29th May 2017:

A wonderful little haven on a breathtaking island. Felt very much at home and that any problems we might have had would have been sorted out without issue. Would love to come back here.
Tips:
Fairy Pools Coral beach Old Man of Stor Get on a boat trip- we had to cancel ours due to the questionable weather and the fact we had our 5 month old with us. We were very disappointed but luckily it was the part of our trip that didn't go to plan.
Would Recommend: Yes
5th May 2017:

The perfect place to come home to after a busy day. Deep bath and comfy sofa and the most spectacular, ever changing views.
Tips:
Coral beach and neist point are a must!
Would Recommend: Yes
Owner Response:
Thank you for being wonderful guests :)
23rd November 2016:

Would Recommend: Yes
31st October 2016:

We had a wonderful holiday in the Bothy. Skye is an amazing island and the bothy a good base for exploring it. We love the furnishing and atmosphere created in the house. And ofcourse the large windows, the view and the comfy bed. We had an excelent stay and would like to return in the future!
Tips:
The fairy pools are a must see. Further we liked to just drive to different parts of the island and to stop everywere where we thought it to be nice. Nature is the island's largest attraction and that can be found everywere. Shame that a lot of attractions were already closed. Dunvegan castle, almost all tearooms on the island and the museum of island life.
Would Recommend: Yes
23rd October 2016:

Lovely... very comfortable and well equipped indoors... and good for sitting out... good walking and cycling nearby.. good wildlife...
Tips:
Leteir Fura lost village... Bar lunches at Isle of Oronsay hotel.
Would Recommend: Yes
14th October 2016:

Splendid location.Friendly welcome. Bothy lacks for nothing.A place we can't wait to return to.We are Senior self caterers with plenty of experience and this is second to none.
Tips:
Many quality places to eat So many walks and things to see and do that we have only scratched the surface. Misty IIsle boat trip to Cuillins good for birds and mammals.
Would Recommend: Yes
4th October 2016:

Beautiful place, spacious and modern with magnificent views. Lovely helpful host. The bothy is a great getaway if you don't want to be in the centre of things – it's quiet and truly dark. I haven't seen the Milky Way like this since I was a child in the Channel Islands. Loved it
Tips:
Hire a car or have good waterproofs. We had storm force gales so didn't do as much walking as we might otherwise have done. Instead we explored the island, made the most of walking between breaks in the weather, and enjoyed the log fire that's in the bothy at other times. Great scones at Cafesia, fab crab sandwiches at the Stein Inn and a gloriously upmarket elevenses at the Flodigarry hunting lodge
Would Recommend: Yes
21st September 2016:

Stunning cottage, perfect for that escape we all need from time to time. Everything well stocked. Spotlessly clean, super-comfy bed, soft towels and bed linen. Surprisingly warm and cosy considering floor to ceiling windows. Warm welcome from the owners. Directions on how to get there were spot on.
Tips:
Loads of different little towns to visit, Broadfoot for your your essentials, Portree for for something nice to eat and a visit to the picturesque harbour. I would suggest a wee trip to Raasay on the ferry
Would Recommend: Yes
5th August 2016:

What a wonderful secret find... I guess if I write this, not so secret anymore! We hope to go back soon. Laura was incredibly helpful and the house is so peaceful amd womderful to stay in.
Tips:
Eat at Creelers up in Broadford amd check out the following walks: Sandy beaches at the far end of Sleat at sunset - more sun Tokavaig and Duncaith castle ruins - also sunny there) Otter hide at Kylerhea (take the small turntable ferry at least back&forth) Discover new areas by finding geocaches... Since they are almost always really cool places.
Would Recommend: Yes
.